Check your availability here...
What is Fibre to the Node?
It is a new way of providing very fast broadband by running fibre to a neighbourhood node/pillar and from there using the existing copper network to connect to the premises. It can be faster to deploy because there is no need to replace the entire connection from the exchange to the home or business.
What is Fibre To The Premise?
All types of nbn network connections that utilize a physical line running to the premises are considered fixed line connections. An nbn Fibre to the Premises connection (FTTP) is used in circumstances where an optic fibre line will be run from the nearest available fibre node, to your premises. FTTP also requires an nbn network device to be installed inside your home. This device requires power to operate and can only be installed by an approved nbn Installer or service provider.
What is Fixed Wireless NBN?
Fixed wireless connection is typically used in circumstances where the distance between premises can be many kilometers. In this circumstance data travels from a transmission tower located as much as 14kms from a premises to a rooftop antenna on your premise that has been fitted by an approved nbn Installer. Fixed wireless connections also require an nbn network device (which is a small box on the wall, approximately 220mm by 127mm)  to be installed at the point where the cable from the roof antenna enters your home. This device requires power to operate, and can only be installed by an approved nbn Installer or service provider.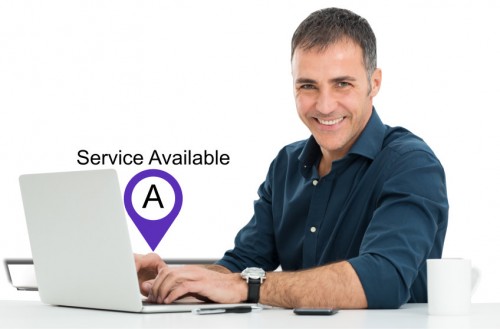 Check out some of the locations that already have NBN. Call us to check if its available in your area or when it's coming…
Portland and Wallerawang are now live! 
Around Bathurst, Blayney, Orange, Carcoar, Neville, Mandurama, Lyndhurst, Canowindra, Gooloogong, Eugowra, Cowra, Koorawatha plus Forrest Reefs, Spring Hill, Nashdale, Cudal, Cargo,  Eglinton, Raglan, Oberon, Perthville, Brewongle and Yetholme areas. We can help you with questions, pricing, installation and connection to your computer and we are local in Bathurst, here to help you.  If you are in a rural area and paying for a fixed line for your phone calls and mobile broadband, you may find NBN Fixed Wireless Cheaper.
If you would like one on one service by a real person instead of a call centre call us today and we can discuss what is involved in getting NBN at your location.
Enquire now!